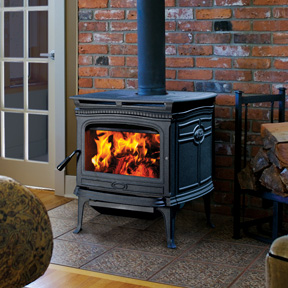 PACIFIC ENERGY
For wood-burning comfort with state-of-the-art efficiency, choose
Pacific Energy. Our woodstoves, are clean-burning, economical,
easy to use, and warrantied for a lifetime. We offer a broad
selection of wood stoves and inserts, each with a myriad of
design options from classic to cutting-edge modern.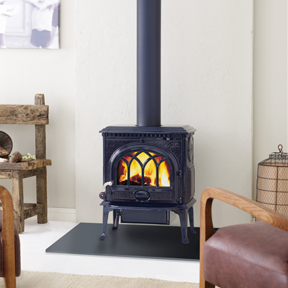 JOTUL
This line of freestanding wood stoves has earned a reputation for being some of the best for heating properties, quality and durability. This group contains small, medium and large stoves so you can find the perfect one for your space. They are easy to use, and the flexible range of heating capacity makes them just as suitable for use on a chilly autumn evening as on a cold winter's day.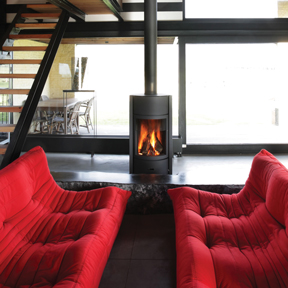 STÛV
Contemporary Vision, innovations and heating for tomorrow. Since it was created in 1983, Stûv has focused its efforts on developing a contemporary approach to the fireplace. The simplicity and clean lines of Stûv's first fireplaces were the signature of the company's pure and minimalist approach, a philosophy that still prevails today.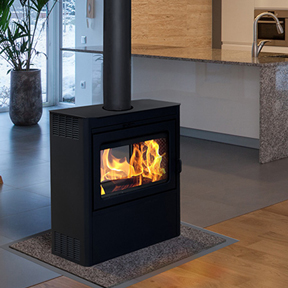 SUPREME
The Vision is the industry's first and only see-through wood burning stove. The firebox is constructed of high grade stainless steel which allows a quicker heat transfer & more durability . A grill is stored inside the firebox to allow its users to cook their meals when the wood is reduced to embers.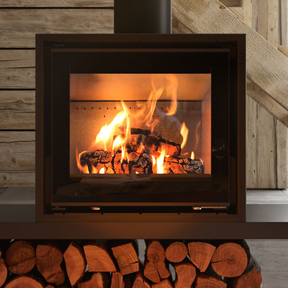 SPARTHERM
Spartherm is the largest manufacturer of wood fireplaces and stoves in Europe. They supply modern, durable fireplaces, featuring winning technology and design. They rely on their know-how and instinctive feel when making fireplaces because – after all – they are the heart of the fireplace. Not only do they have a great choice of different models, their fireplaces are also impressive in terms of what's inside!